Member Resources
Member Resources > Teacher Of The Year Application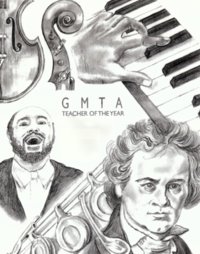 Arlene Broadhurst Martinides created this image in memory of her mother Joan Broadhurst, a long-time GMTA member.
This award is presented annually to a member of GMTA in recognition of lifetime achievement as a music teacher, with excellence in teaching, musicianship, professional activity, and service to the community and/or state. Any GMTA member may nominate any other GMTA member for the Teacher of the Year. The GMTA Teacher of the Year will be selected from nominated applicants and entered in the MTNA Teacher of the Year competition.

Teacher of the Year Application Form
Submit application form and all supporting materials
by September 9, 2013 to:
Robin Engleman
5518 Chimney Hollow
Norcross, GA 30093
Questions? Contact Robin Engleman at (404) 819-5450 or englemanr@bellsouth.net.