Conference Information
Click for the 2020 GMTA Conference Program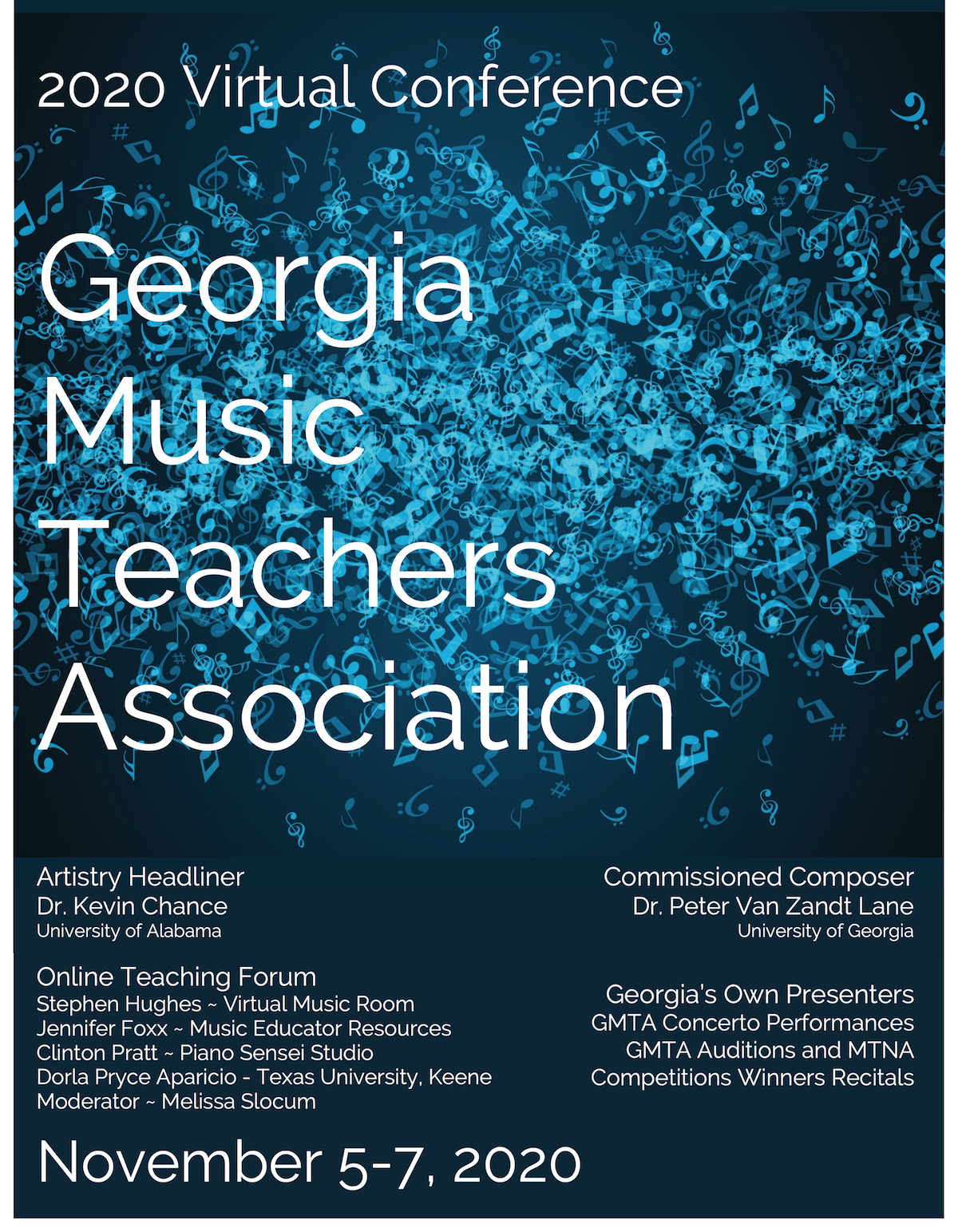 Zoom and YouTube Information

2020 Master Class with Dr. Kevin Chance - November 5, 6:30 PM

2020 Commissioned Composition - November 6, 3:45 PM

2020 Concerto Conference Recital - November 6, 7:30 PM

2020 GMTA Auditions Winners' Recital - November 7, 10:15 AM

2020 MTNA Winners' Recital - November 7
or, view directly on YouTube: https://youtu.be/cAT4mT7fG68
or, view directly on YouTube: https://youtu.be/rPA4Wa5Zpys
or, view directly on YouTube: https://www.youtube.com/watch?v=tbC_jlIXIi8
or, view directly on YouTube: https://www.youtube.com/watch?v=tbC_jlIXIi8
Virtual Conference Highlights:
The GMTA Virtual Conference will be open to all music teachers.
Access is free and requires no registration.
The sessions will be available on the GMTA website for an extended time.
A variety of presentations recorded by our Georgia's Own presenters.
Artistry Headliner: Dr. Kevin Chance
Commissioned Composer: Dr. Peter Van Zandt Lane
Virtual student recitals
Artistry Track: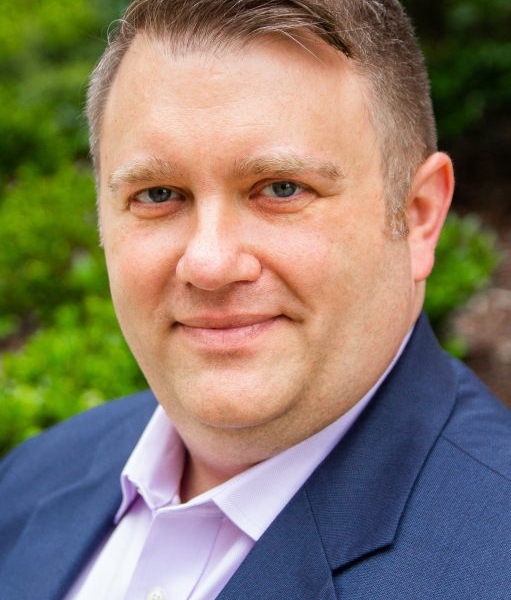 Dr. Kevin T. Chance serves as Assistant Professor of Piano at the University of Alabama where he also coordinates the Gloria Narramore Moody Piano Area. He has performed throughout the United States, Mexico, Europe, and Asia as both soloist and chamber musician, and he is frequently in demand as a clinician and adjudicator. Recent presentations include lectures for the Music Teachers National Association Conference, the American Matthay Association, and the College Music Society. A dedicated teacher, he was the recipient of the 2015-2016 AMTA Teacher of the Year Award, and he was awarded the 2019 Music Educator of the Year Award by the Arts and Humanities Council of Tuscaloosa. Most recently, he was inducted into the inaugural class of the Steinway & Sons Music Teacher Hall of Fame in New York City. His pre-college and college students consistently receive top awards in state, regional, and national competitions. Dr. Chance holds degrees from the Eastman School of Music, Louisiana State University, and Birmingham-Southern College, and his primary teachers include Barry Snyder, Constance Knox Carroll, and William DeVan. He is also an alumnus of the Aspen Music Festival where he studied with Ann Schein and Herbert Stessin. Kevin currently serves as the President of the American Matthay Association, and he was recently elected Vice President of the Music Teachers National Association.
Commissioned Composer: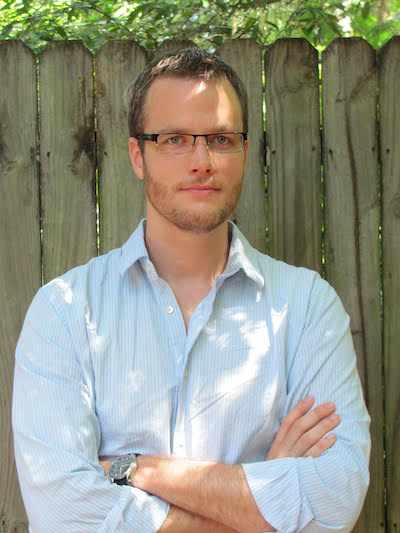 Dr. Peter Van Zandt Lane, from the University of Georgia, was selected as the 2020 GMTA Commissioned Composer. Dr. Lane's music has been praised by critics for its "depth, character, and pleasing complexity" (Boston Musical Intelligencer), described as "propulsive, incisive work…beautifully and confidently made...Lane's music is as inviting as it is sophisticated." (American Academy of Arts and Letters). He composes for chamber ensembles, wind ensembles, orchestra, and for dance, often integrating electronics into his concert music. Peter holds composition degrees from Brandeis University and the University of Miami Frost School of Music, and he studied composition with Melinda Wagner, Eric Chasalow, David Rakowski, and Lansing McLoskey. He is currently Assistant Professor of Composition and Director of the Roger and Phyllis Dancz Center for New Music at the University of Georgia Hugh Hodgson School of Music, and previously he held teaching positions at Brandeis University, Wellesley College, MIT, and Harvard.
2020 Conference Schedule:

2020 Conference Schedule