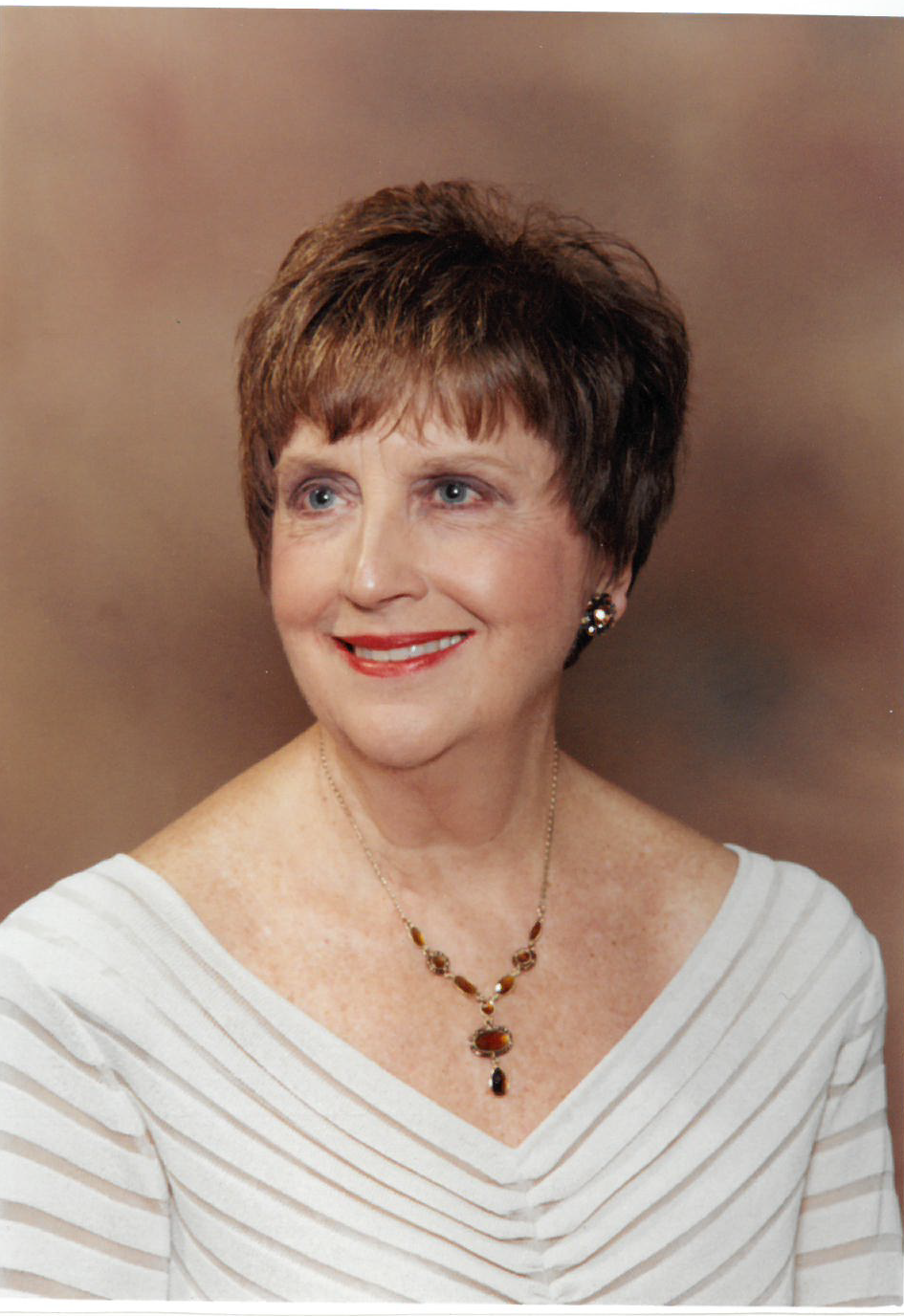 Susan McDuffie
2016 GMTA Teacher of the Year

Susan's Teaching Tips
Susan McDuffie is a graduate of Wesleyan College where she majored in piano performance and minored in organ. Further study was at the American Conservatory of Music in Chicago and in master classes with renowned pianists and organists throughout the country.
She performs as piano and organ soloist and collaborates with instrumentalists, vocalists, and other pianists including her son, world renowned violinist, Robert McDuffie, and daughter concert pianist Margery McDuffie Whatley.
Mrs. McDuffie is the former organist and director of music ministries at First Presbyterian Church and Vineville Presbyterian Church. She recently served an 11 month interim as organist/choir master at Christ Episcopal Church. She presently substitutes as guest organist at various churches in the area.
A former Wesleyan College faculty member, she has a private piano studio of flourishing talented piano students. Many of her students have been winners of major piano auditions, scholarships and competitions. Several have appeared as soloists with the Macon Symphony Orchestra and many have been accepted into leading music schools.
Active in community affairs she is the former President of the Macon Symphony Orchestra. She also has performed as soloist and keyboardist with the MSO. She is a member of the American Guild of Organists, National Music Educators and National Music Teachers Association. She is a former president of the Macon Music Teachers Association, the Morning Music Club and the Macon Pharmaceutical Auxiliary. Previous membership on other boards include, MidSummer Macon Music and Arts Camp, where she was a faculty member and Central Georgia Technical College and the Macon Concert Association. She also serves as a member of the music committee of Vineville United Methodist Church. She frequently adjudicates music auditions and competitions.
She is the former accompanist for the Macon Civic Chorale and the Middle Georgia Choral Society. A Pop and Jazz enthusiast, she has collaborated as pianist with noted jazz instrumentalists and vocalists throughout the Southeast.
Susan McDuffie is a recipient of a 1998 Cultural Award given by the Macon Arts Alliance for outstanding contributions to the arts scene in Middle Georgia. She was also awarded the Wesleyan Alumnae Award for Distinguished Service to the Community and the 2016 Robert McDuffie String Center Award.
She and her husband Bill are parents of 4 children, 8 grandchildren and 7 great grandchildren.
---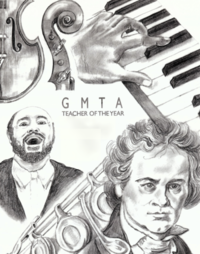 Arlene Broadhurst Martinides created this image in memory of her mother Joan Broadhurst, a long-time GMTA member.
Previous Teacher of the Year Honorees
We are pleased to share biographies and teaching tips of previous GMTA Teachers of the Year:

2015 Jan Adams


2014 Susan Naylor


2013 LaNelle Nash


2012 Martha Thomas


2011 David Watkins


2010 Lois Finlay


2009 William and Mary Ann Knight


2008 Aurelia Campbell


2007 George Mann


2006 Naegeli Metcalf


2005 Nancy Elton


2004 Jean Mann


2003 Jeannine Morrison


2002 Betty Nolting