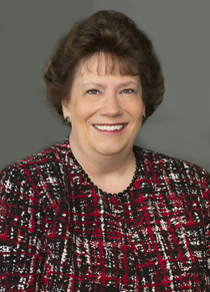 Susan Andrews
2017 GMTA Teacher of the Year

Susan's Teaching Tips
The recipient of the 2017 Teacher of the Year Award is Susan Andrews. Superior teacher, articulate performer, valued mentor, leader and friend. These are attributes that describe the 2017 Teacher of the Year repeatedly throughout the recommendation letters received from fellow musicians, teachers and students. The Georgia MTA Teacher of the Year exemplifies true professionalism in so many ways. Her pedagogical knowledge is founded on high achievements and goals. She graduated summa cum laude with a degree in piano performance from the University of Georgia. She has continued her quest for best practice through her national certification with the Music Teachers National Association. Her students have consistently placed well in the GMTA Auditions and Federation. She is in great demand as a piano adjudicator. Susan uniquely understands that students come to their lessons with varied interests and she builds her curriculum around those interests while incorporating a variety of styles and repertoire. For all students, she builds on a curriculum of appropriate technical skills and insists on the importance of learning the nuts and bolts of music through music theory.
Susan continues to perform while modeling excellence for her students. She seeks opportunities to perform and chooses the best repertoire for her church worship. With over 30 years of experience, those who hear her are enriched through her performances.
Her leadership with Georgia Music Teachers Association exhibits consummate guidance. At the local level, she has held many offices including President of GCMTA. At the state level, Susan has served as President as well as other state offices. She has also served as chair of the Finance and Advisory Committee providing a wealth of time and experience to the work of that committee. She was selected as a 2011 MTNA Foundation Fellow. There are few people in the state that know as much about the history of GMTA as Susan. Through all events, she approaches the work with a cheerful spirit. Because of her wealth of experience, she is our "go to" person for direction and wisdom in matters regarding local associations as well as those pertaining to GMTA or MTNA issues that may arise. Her knowledge of the organization is invaluable to GMTA.
A former student writes: "She taught me confidence, how to set and achieve goals, to never give up, that persistence is key, and of course, to play the piano."
A few things her colleagues say:
"A truly amazing mentor,"
"Source of invaluable guidance and encouragement,"
"No one is more deserving,"
"A perfect choice for teacher of the year," and
"The teacher of the year award was created for people like her."
GMTA is represented well with Susan Andrews being named the 2017 Teacher of the Year.
Respectfully submitted by GMTA Members and Teacher of the Year Committee
---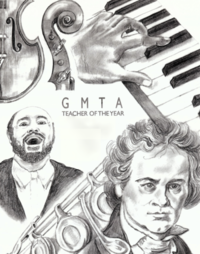 Arlene Broadhurst Martinides created this image in memory of her mother Joan Broadhurst, a long-time GMTA member.
Previous Teacher of the Year Honorees
We are pleased to share biographies and teaching tips of previous GMTA Teachers of the Year:

2016 Susan McDuffie


2015 Jan Adams


2014 Susan Naylor


2013 LaNelle Nash


2012 Martha Thomas


2011 David Watkins


2010 Lois Finlay


2009 William and Mary Ann Knight


2008 Aurelia Campbell


2007 George Mann


2006 Naegeli Metcalf


2005 Nancy Elton


2004 Jean Mann


2003 Jeannine Morrison


2002 Betty Nolting