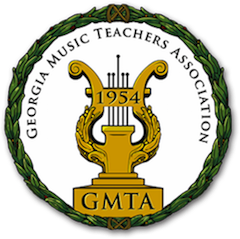 Collegiate Member Grant
Guidelines:
Applicants must be an active GMTA collegiate member.
Applicants cannot have received a GMTA grant in the past 5 years.
The Collegiate Member Grant may be used for college tuition in a music degree program.
The Collegiate Member Grant may be used to attend the MTNA National Conference or the MTNA Collegiate Piano Pedagogy Symposium, as well as other music festivals, symposiums, or workshops. Please be specific in your description as to which event you will be attending.
Proposed event must occur in the current fiscal year (July 1-June 30).
The application deadline for a GMTA grant is the second Monday in September at 11:59 PM.
Grant recipients may be asked to write a short newsletter article to report on how their grant was used and the impact it had on their professional life.
Grants & Awards