Honorary Lifetime Members of GMTA
Becoming an Honorary Lifetime Member of GMTA is a special honor given to members with exceptional service to GMTA as well as MTNA. Any GMTA Teacher of the Year who becomes an MTNA Teacher of the Year will automatically become an Honorary Lifetime Member of GMTA. Members are also eligible for consideration for lifetime membership if they demonstrate exemplary service to the association and to the music teaching profession and meet one of the following requirements: 1) served as an MTNA officer; 2) designated as an MTNA Fellow. The presentation of honorary lifetime membership must be approved by the FAC and Executive Board.
---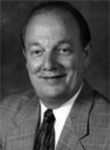 Rexford Whiddon
L. Rexford Whiddon joined the faculty of Columbus College as Artist Teacher of Piano in 1970 after earning bachelors and master's degrees in performance at the Eastman School of Music. Named to the position of Chairman in 1981, he led the growth and development of the Department of Music - now the Schwob School of Music - into a premier program with an international reputation for excellence. Also a leader in national music circles, he served as President of the Music Teachers National Association from 1997-1999, previously serving as President of the MTNA Foundation, and as National Treasurer and Vice President for Conventions. Prior to that he was President of the Georgia Music Teachers Association and the Southern Division of MTNA. He currently serves as Director of Development for the Columbus State University College of the Arts.
---

Wayne Gibson
MTNA's Past President Wayne Gibson, NCTM, taught voice and music history at the university level for thirty-one years. During his twenty-five-year tenure at Kennesaw State University in suburban Atlanta, Gibson chaired the department of music and performing arts. He also served as special assistant to the president for arts affairs prior to his retirement. Before joining the faculty at Kennesaw, he taught in Illinois, Missouri, New Jersey, and New York. Gibson's students have won state and regional vocal competitions sponsored by MTNA and the National Association of Teachers of Singing.
He has a more than thirty-year history of leadership in MTNA at all levels. In addition to the MTNA presidency Gibson has served as the president of Georgia Music Teachers Association, MTNA Southern Division president, national convention chair and national treasurer.
Gibson holds a B.A. from Huntingdon College and the M.M. and Ph.D. degrees in music history and literature from Northwestern University.
Wayne is currently enjoying retirement, dividing his time between Atlanta and Fort Lauderdale. He remembers fondly all the wonderful friends and colleagues in Georgia and across the nation.
---

William and Mary Ann Knight
Raised in Louisiana and South Carolina, Bill studied with Jack Radunsky at the Oberlin Conservatory of Music where he received the Bachelor of Music Degree in Piano Performance. Subsequently, Bill studied with Dr. Earl Stout at Louisiana State University where he received the Master of Music Degree in Piano Performance. Bill taught at the Rathburn Conservatory of Music in New Jersey from 1957-1959. From 1959-1963, Bill was an independent music teacher in Atlanta. In 1963, Bill began teaching at Shorter College, where he served for over four decades. Bill retired from Shorter College in 2005 with the title Distinguished Professor of Piano.
A native of New Jersey, Mary Ann studied at the Juilliard School of Music with Cecily Lambert throughout high school. Mary Ann studied with Joseph Hungate at the Oberlin Conservatory of Music where she received the Bachelor of Music Degree in Piano Performance. Mary Ann received the Master of Music Degree in Piano Performance from the University of West Georgia, where she studied with George Mann. Mary Ann taught at the Rathburn Conservatory of Music in New Jersey from 1957-1959. From 1960-1962, Mary Ann taught at South Cobb High School, where her duties included teaching private piano lessons, directing a choir, teaching theory classes, and directing musical theatre productions! In 1965, Mary Ann began teaching at Shorter College, where she has served for the past 44 years.
An active recitalist throughout his career, Bill has performed across the southern United States as well as in California, New Mexico, Honduras, and Costa Rica. In addition, Bill has performed in recital at Carnegie Hall.
Mary Ann has presented master classes and pedagogy workshops in California, New Mexico, and throughout the southeastern United States. Mary Ann has been a featured presenter at several GMTA conferences and for numerous local associations.
Both Bill and Mary Ann have been very active adjudicators of piano competitions throughout the Southeast.
To honor and celebrate the accomplishments of the Knights, Shorter College established the William and Mary Ann Knight Performance Competition in 2002. This endowed annual competition is a high profile event for the School of the Arts at Shorter College.
Bill's and Mary Ann's teaching excellence is borne out by the fact that they have collectively produced 194 student winners in GMTA/MTNA competitions. While the Knights have had so many successful students, their colleagues are quick to point out that Bill and Mary Ann have worked hard with all their students, not just the most gifted.
Bill and Mary Ann Knight were the GMTA Teachers of the Year in 2009 and the MTNA Teachers of the Year in 2010.
---

Aurelia Campbell
A native of Hartwell, Georgia, Aurelia received a bachelor of music degree in piano performance from the University of Georgia and pursued graduate studies in piano pedagogy. Her teacher was the renowned Despy Karlas, one of the charter members of GMTA and later a GMTA President.
Aurelia was a student at UGA when GMTA was established sixty-one years ago in 1954. At that time, she joined as a student member and remembers when Michael McDowell (GMTA's first President) came to UGA to meet with Miss Karlas and other UGA music faculty members concerning the founding and early affairs of GMTA. Aurelia is, no doubt, the only GMTA member who has known each of the thirty-five GMTA Presidents.
An active member of GMTA/MTNA since 1956, Aurelia was presented with her Fifty-Year Pin at the national conference in Austin, Texas in 2006. During GMTA's Golden Anniversary in 2004 Aurelia was honored by her colleagues in Georgia and around the country as an MTNA Foundation Fellow. Four years later she was selected as the 2008 GMTA Teacher of the Year.
Aurelia has served GMTA in the offices of Secretary, Vice-President-Auditions, President-elect, and President, and was a charter member of the Finance-Advisory Committee. She also served a term as MTNA Southern Division Junior Performance Competition Coordinator.
Aurelia is an active member of the Northeast Georgia MTA, holding nearly every office and committee chair, including the office of President. She currently holds the office of Vice President for Membership and certification chair.
Always actively engaged in the pursuit of excellence in her teaching, Aurelia was the first nationally certified music teacher in Georgia.
She attended all but one MTNA national conference during the 20-year period between 1984 and 2004, and she has attended many since, including the 2015 conference in Las Vegas. Aurelia continues to enjoy teaching a class of approximately thirty students.
Aurelia is the heart of the MTNA national "Music for Everyone" programs, which she co-created. She has offered all three programs (the Music Study Award Program, the Music Achievement Award Program and the Studio Festival Program) to her students every year since their inception in 2002.
Aurelia is active in her church and in the Hartwell community, and her students perform annually at a number of local civic and artistic events.
The presentation of Honorary Lifetime Membership was made at the GMTA Conference banquet on November 6, 2015. Aurelia received a crystal plaque commemorating the honor.
---