MTNA Commissioning Mission
MTNA is dedicated to encouraging the creation of new works by American composers and annually assists its affiliated state associations in the generation and performance of new music through the national composers commissioning program. A newly commissioned composition receives its premiere performance at the conference of the state MTA that commissions the work.
To further promote and recognize outstanding contributions to American music, MTNA annually has its state affiliates submit commissioned compositions to a panel of recognized composers for selection of the MTNA Distinguished Composer of the Year. The new work of the selected composer is presented in a performance at the MTNA national conference, and the composer is proclaimed the MTNA Distinguished Composer of the Year. The selected composer receives a $5,000 award.
Commissioned Composer Application
2021 GMTA Commissioned Composer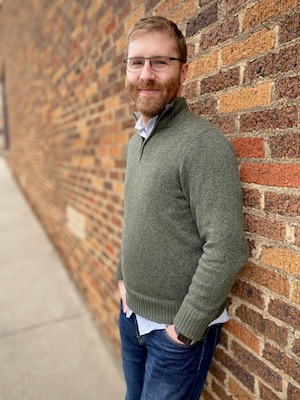 Garrison Gerard
2021 GMTA Commissioned Composer
Garrison Gerard
Composer | Conductor | Sound Artist
Garrison Gerard (b.1994) is an American composer of electroacoustic and concert music. Characterized by dramatic gestures and moments of arresting luminosity, his music is an exploration through intimate sound worlds. His work builds on multiple traditions spanning from spectralism, modernism, and minimalism as well as reaching back to the classical canon and renaissance music. Growing up in North Georgia, he sang in choir and played violin in orchestra, and the influence of the natural beauty of the area has had a lasting impact on his work.
His music has been presented internationally with performances by groups such as [Mod]ular Ensemble, Fort Worth Symphony, and Nu Atmospheres Ensemble. An ardent collaborator, he has been commissioned by ensembles and soloists such as Andrew Cook, Spencer Byrd, the Avenue C Project, Atelier Piano Quartet, and Amorsima String Trio. In 2020 Gerard served as Artist-in-Residence of Padre Island National Seashore—he recorded sounds across the island and incorporated them in multiple pieces exploring the biomes and environmental impact of society along the coast of Texas.
Gerard's current interests are turning toward intermedia collaboration and the interaction between nature and music. Recent works have been an exploration in the essence of sounds, they deconstruct constituent timbres and elements before reassembling them in patchworks of interweaving lines. Combining art forms is an area of expanding fascination; he has had the honor to work with multiple artists in the creation of experimental works and performance art pieces—most recently including works with the choreographer Briana Lee exploring the nature of communication and joint improvisation.
In addition to composition, Gerard is a conductor, pianist, trumpeter, improviser, and avid advocate for new music. He is a founding member of the Nu Atmospheres Ensemble and conducts the NOVA New Music Ensemble at the University of North Texas. In 2018 he was the Guest Director for the UNT Percussion Ensemble. A member of the UNT Free Improvisation ensemble, he regularly performs on both trumpet and piano. Working with contemporary composers is a particular focus for him, having conducted the premiere of more than 30 pieces by living composers.
Gerard completed his Masters degree in Music Composition from the University of North Texas and received a Bachelors in Piano from Harding University in Searcy, Arkansas. He is currently a PhD candidate at the University of North Texas in Denton, where he serves as a composition teaching fellow. His composition teachers include Joseph Klein, Sungji Hong, Panayiotis Kokoras, Andrew May, Kirsten Broberg, and Jay Walls.
Commissioned Composer Award/Prize Overview:
One cash award/commission fee of $1500 ($750 from MTNA, $750 from GMTA) will be awarded each year.
Commissioned composer must be present at the GMTA Conference premiere to receive award. A digital copy of the premiere performance will be presented to the commissioned composer. The commissioned composition cannot be premiered prior to this event.
Commissioned work (score and audio) will be submitted by GMTA for the MTNA Distinguished Composer of the Year Award.
Commissioned composer will be featured on the GMTA webpage.
Performers of commissioned work at the GMTA Conference premiere will receive a stipend directly from GMTA up to $100 each, to a maximum of $500. The commissioned composer can supplement this amount should they choose.
Commissioned Composer Chronological Timeline Overview:
September 1: Applications Due
October 15: Award Notification
December 1: Award Announcement on GMTA Website
June 1 (following year): Composition Completion Date, submitted to performers and GMTA Commissioning Chair
Early November: GMTA Conference - Premiere performance and live recording, commission funds due
December 1: Score and audio files submitted to MTNA for Distinguished Composer of the Year Award
Late March (following Nov. premiere): MTNA National Conference performance (if selected)
Previous Commissioned Composers

Click any composer for an informational PDF.
2020 Peter Van Zandt Lane
2019 Terry Lowry
2018 Lauren McCall
2017 Dr. Benjamin Warsaw
2016 Dr. David Peoples
2015 Greg McLean
2014 Sharon J. Willis
2013 Curtis Bryant
2012 Melinda Clark
2010 Lee Johnson
2009 Sorrel Hayes
2008 Dr. William Davis
2007 Geoffrey Haydon
2006 Dr. Michael Braz
2005 Dr. Martin David Jones
2004 Nick Demos
2003 Jim Stallings
2002 Dr. John Morgan
2001 Dr. John Corina
2000 Bill Rea
1999 Dr. Laurence Sherr
1998 Kendall Simpson
1997 Brent Weaver
1996 Greg McLean
1995 Dr. Carl Johnson
1994 Alvin Singleton
1993 Lucy L. Underwood
1992 Phillip Hayner
1991 Steve Everett
1990 Jacquelyn Spratlin Rogers
1989 Shirley Moore
1988 William Davis
1987 Curtis Bryant
1986 Robert Schultz
1985 Roger C. Vogel
1984 William Windstead
1983 Charles Knox
1982 Dr. Douglas Ashley
1981 Arthur Frackenpohl