MTNA Commissioning Mission
MTNA is dedicated to encouraging the creation of new works by American composers and annually assists its affiliated state associations in the generation and performance of new music through the national composers commissioning program. A newly commissioned composition receives its premiere performance at the conference of the state MTA that commissions the work.
To further promote and recognize outstanding contributions to American music, MTNA annually has its state affiliates submit commissioned compositions to a panel of recognized composers for selection of the MTNA Distinguished Composer of the Year. The new work of the selected composer is presented in a performance at the MTNA national conference, and the composer is proclaimed the MTNA Distinguished Composer of the Year. The selected composer receives a $5,000 award.
Commissioned Composer Application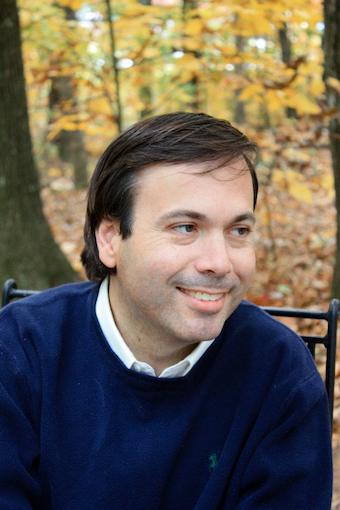 Terry Lowry
2019 GMTA Commissioned Composer
2019 GMTA Commissioned Composer
Terry Lowry is the composer of over 200 works, including piano concertos, oratorios, symphonies, chamber works, song cycles and numerous works for solo instrument, especially piano.  His iTunes podcast, "Tone Poem", through which he often releases new compositions, has subscribers in over 100 countries.
As both pianist and conductor, Mr. Lowry maintains a very busy performing schedule.  A Steinway Artist, he has performed over 600 solo piano recitals throughout North America and Europe and he has appeared over 300 times on the podium in the United States, Germany, Austria, Spain, and Italy. He is the Conductor and Music Director of the Carroll Symphony Orchestra, the Carroll Community Wind Ensemble and the Carrollton Jazz Orchestra. He is also the Organist-Choirmaster at St. Timothy's Episcopal Church in Atlanta, and the pianist of the chamber ensemble Atlanta by Six.  He has released 15 albums and will release a new album of piano works by Franz Liszt this summer.
In 2012 he co-founded the online community Musical Overture and continues to serve as its CEO.  He is the Creator and Executive Producer of the public television series, "Hear Us", which premiered across North America in 2018, and he worked as producer on over 50 episodes of the syndicated radio program "The Hymn of the Week with Larry Frazier".
He is the volunteer chairperson of the Harmonies for Healing music therapy program at Tanner Medical Center and volunteers each week at Carrollton Elementary and Sharp Creek Elementary Schools, teaching music to PreK students. He lives with his wife, Tara, and their four children in Carrollton, a suburb of Atlanta.
Commissioned Composer Award/Prize Overview:
One cash award/commission fee of $1500 ($750 from MTNA, $750 from GMTA) will be awarded each year.
Commissioned composer must be present at the GMTA Conference premiere to receive award. A digital copy of the premiere performance will be presented to the commissioned composer. The commissioned composition cannot be premiered prior to this event.
Commissioned work (score and audio) will be submitted by GMTA for the MTNA Distinguished Composer of the Year Award.
Commissioned composer will be featured on the GMTA webpage.
Performers of commissioned work at the GMTA Conference premiere will receive a stipend directly from GMTA up to $100 each, to a maximum of $500. The commissioned composer can supplement this amount should they choose.
Commissioned Composer Chronological Timeline Overview:
September 1: Applications Due
October 15: Award Notification
June 1 (following year): Composition Completion Date, submitted to performers and GMTA Commissioning Chair
Early November: GMTA Conference - Premiere performance and live recording, commission funds due
December 1: Score and audio files submitted to MTNA for Distinguished Composer of the Year Award
Late March (following Nov. premiere): MTNA National Conference performance (if selected)
Previous Commissioned Composers

Click any composer for an informational PDF.
2018 Lauren McCall
2017 Dr. Benjamin Warsaw
2016 Dr. David Peoples
2015 Greg McLean
2014 Sharon J. Willis
2013 Curtis Bryant
2012 Melinda Clark
2010 Lee Johnson
2009 Sorrel Hayes
2008 Dr. William Davis
2007 Geoffrey Haydon
2006 Dr. Michael Braz
2005 Dr. Martin David Jones
2004 Nick Demos
2003 Jim Stallings
2002 Dr. John Morgan
2001 Dr. John Corina
2000 Bill Rea
1999 Dr. Laurence Sherr
1998 Kendall Simpson
1997 Brent Weaver
1996 Greg McLean
1995 Dr. Carl Johnson
1994 Alvin Singleton
1993 Lucy L. Underwood
1992 Phillip Hayner
1991 Steve Everett
1990 Jacquelyn Spratlin Rogers
1989 Shirley Moore
1988 William Davis
1987 Curtis Bryant
1986 Robert Schultz
1985 Roger C. Vogel
1984 William Windstead
1983 Charles Knox
1982 Dr. Douglas Ashley
1981 Arthur Frackenpohl